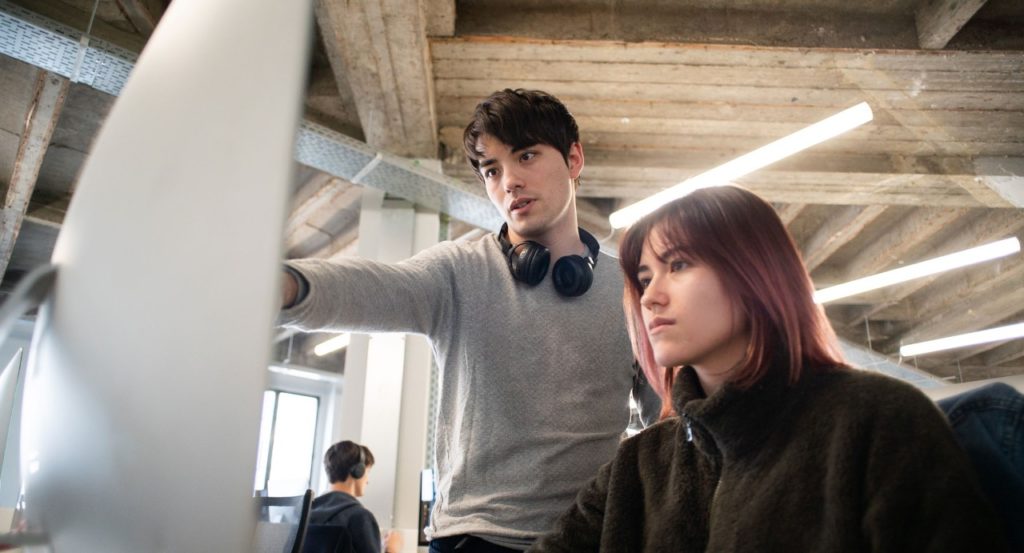 APRÈS CAMPUS 19
Sur un marché du travail en très forte demande de talents numériques, Campus 19 guide ses participants et participantes vers des carrières à succès et pérennes.
Quels métiers et carrières après Campus 19?
Après Campus 19
STATISTIQUES 2022 DE CAMPUS 19
44%
NE SAVAIENT PAS CODER
100%
EMBAUCHE APRÈS LE TRONC COMMUN
+ DE 600
PARTICIPANTS ET PARTICIPANTES
UN RÉSEAU INTERNATIONAL
42 a créé le plus grand réseau d'écoles d'informatique au monde gratuites, innovantes et ouvertes à tous et à toutes.
Où se trouvent les campus 42 dans le monde?
+15000
ÉTUDIANTES ET ÉTUDIANTS
24
ÂGE MOYEN SUR L'ENSEMBLE DES CAMPUS

Future of Tech is Female Week
This Year, we team up with Future of Tech is Female Week 🌟
Join us on November 20 to November 24 at @Becentral as we dive into web.
Enroll in EmpowHer : a 5-days immersion to create your own website ! Or join She Loves to Code, an evening to learn code & web principles in a relaxed and encouraging atmosphere.
Tickets ici