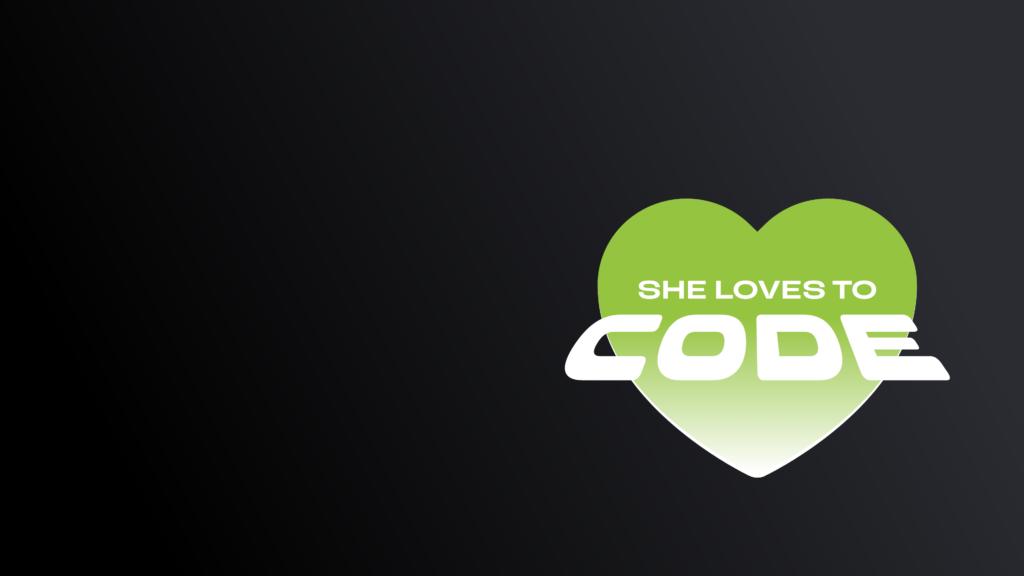 SHE 💚 TO CODE
She Loves to Code is an exciting journey empowering and celebrating women who want to know more about the world of technology and coding !
8 Sessions through the year to discover, step by step, every corner of IT & programmation and to connect with other women in a decontracted & encouraging environment.

Next edition : 14 Décembre 2023 : She Loves To Code : Workshop to learn fundamentals of code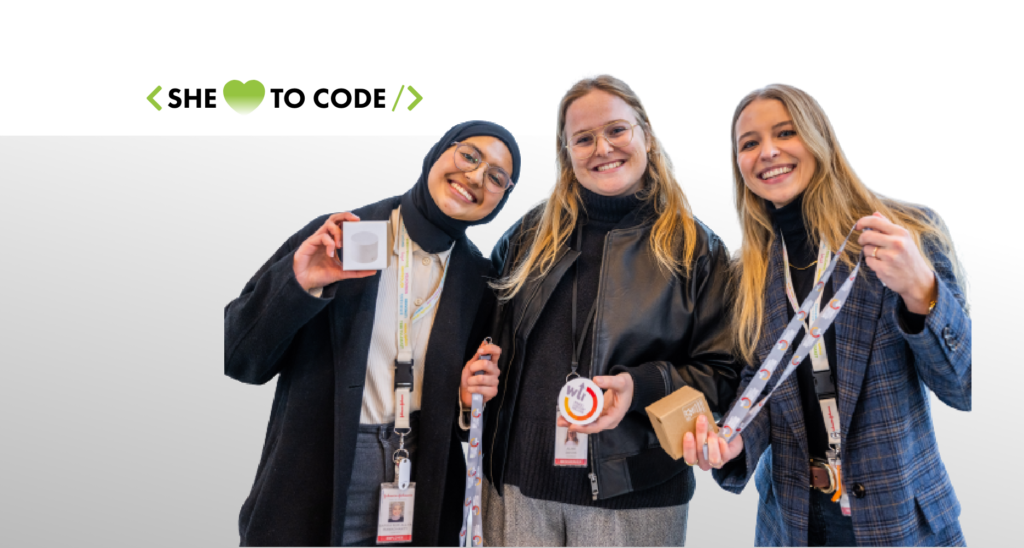 SESSION BREAKDOWN
Inspiring Women Talk
Each She Loves to Code starts with an introduction to the selected topic.
You will be welcomed in a warm & relaxed environment
before jumping to the workshop.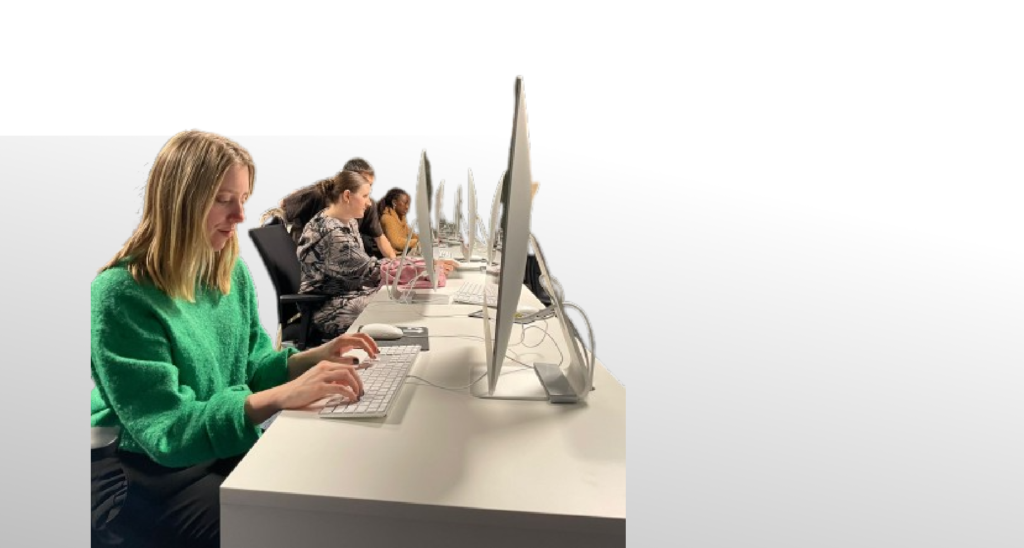 DO WE PRACTICE ?
A FUN CODING WORKSHOP
Immerse yourself in code, and each session we'll explore a new corner of programming. « She Loves to Code » is a journey with many stages, but every one of you is welcome, whatever your level.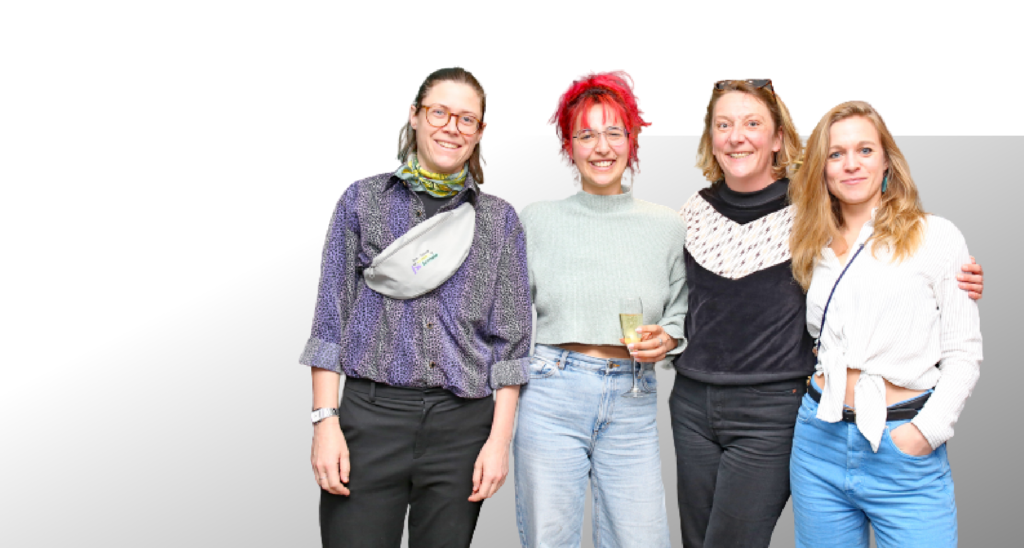 AND THEN ?
NETWORKING & DRINK ✨
Hurrah! You've made a success of your workshop, and now you've got lots of new ideas in your head. Enjoy chatting, connecting over a drink with other women !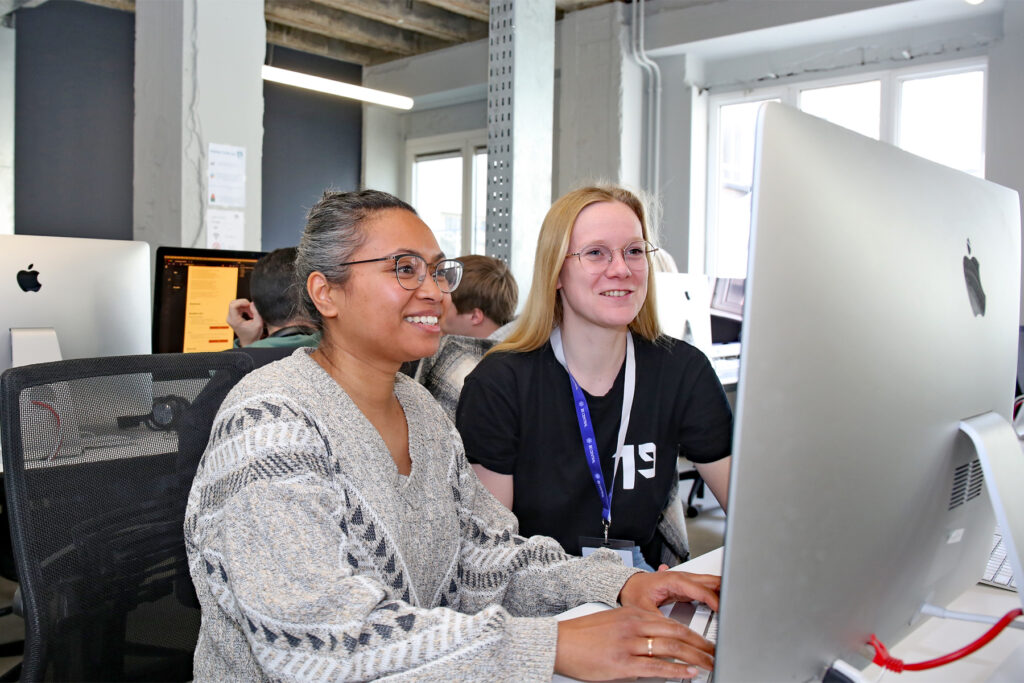 WOMEN EMPOWERMENT
WHY JOINING US FOR A SESSION ?
Taking part in a She Loves to Code means taking the lead in understanding tomorrow's world. This year, we want to take you on a real journey through different topics, inspire you through talks and panels with women who have chosen tech as a career path, and bring you together to connect and enjoy a setting where you can ask all your questions.
IT'S A JOURNEY
8 SESSIONS THROUGH THE YEAR... COME WHENEVER YOU FEEL IT
WOMEN FOCUSED
This event is made by women for women. we want to break the stereotypes and show that tech professions are equally suited to men and women
PRACTICAL
Take action, an effective way to dive in and see if you like the programming. Take this as game ! It's going to be funny

CONNECT
Ask all the questions you have to our speakers. Connect with other women as curious as you in an encouraging atmosphere.